Conference
2017 CTAO Fall Conference
November 14 - 16
** SCROLL DOWN FOR THE COMPLETE AGENDA


Registration Options:
Treasurer Full Conference - $195 (Includes all meals)
Vendor Full Conference - $195 (Includes all meals)
Vendor Registration & Display Table - $695 (Includes all meals)
Vendor Display Table Only - $500 (No meals included)
Tuesday Only - $75 (Includes lunch)
Tuesday Lunch Only - $25
Tuesday Reception Only - $25
Wednesday Only - $120 (includes all meals)
Wednesday Lunch Only - $25
Wednesday Evening Only - $25
Spouse/Guest Registration - $115 (Includes all meals)



Hotel Information - Reservation deadline is Oct. 16
Columbus Marriott Northwest
5605 Blazer Parkway
Dublin, Ohio 43017
(614) 791-1000
Join us at the newly renovated Columbus Marriott Northwest for education and networking with county treasurers from across the state.


Hotel Reservations
Make your reservation by calling 1-888-801-7133 OR make your reservation online: http://bit.ly/CTAO_Marriott. Be sure to mention County Treasurers Association of Ohio or CTAO to get the $154.00 negotiated rate.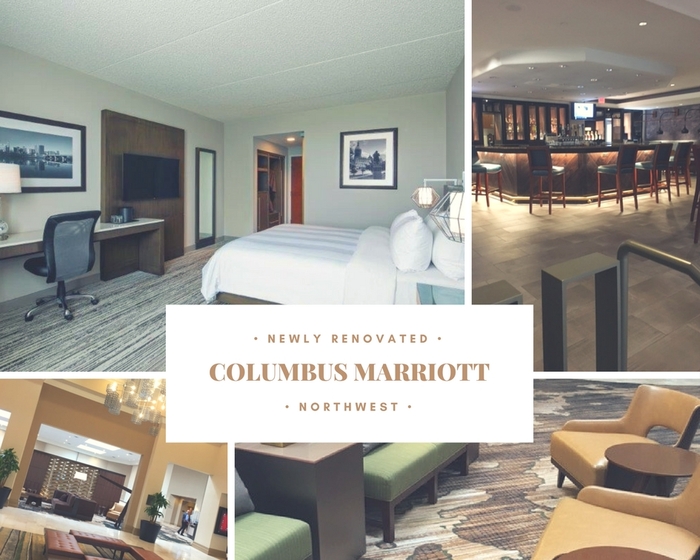 Final Conference Agenda
Tuesday, November 14
8:30 am Exhibitor set up begins
10:00 am Registration Opens
11:30 am Lunch
Join fellow treasurers and colleagues as we convene for the 2017 Fall Conference. We'll provide lunch and kick off our first session right after lunch.
12:30 pm - 1:30 pm Hot Topics in Investments
Presented by Jason Click & Jason Headings, Meeder Investments

CPIM Hours available: 1
Participants will be provided with an in-depth exploration of the current economic environment, a discussion of implementing proper investment strategy, a description of the various investment service providers in the marketplace, and a detailed analysis of investment compliance issues.


1:30 - 2:30 pm The Fed The Bond Market - Whats In Store for Investors ?
Presented by Mike Fink, Director of Investments, Raymond James & Associates

CPIM Hours available: 1
Topics explored include the Federal Reserve's role in the aftermath of the financial crisis, quantitative easing and the Fed's balance sheet, effects on the banking system and the bond market and how to position investment portfolios to address potential changes. Other issues explored will include outside influences related to the political environment and global economics. The goal of this course is to provide participants a better understanding of the dynamics affecting the level and direction of interest rates and how the changes can affect their investment portfolios.


2:30 – 3:30pm A View from the Statehouse, with Senator Steve Wilson & Representative Scott Ryan

Credit Hours Available: 1
Attendees will hear from State Senator Steve Wilson, sponsor of CTAO endorsed SB 163, a bill which expands the investment authority of county treasurers, as well as from State Representative & Vice Chair of House Finance Committee Scott Ryan, sponsor of CTAO endorsed HB 82, a bill which changes the formula for the fees county treasurer's collect for their respective counties. Attendees will also hear an update on on other issues that may impact the operations of their offices from a panel discussion led by CTAO Executive Director Kevin Futryk. Attendees will be able to ask questions of our panelists.
3:30 – 4:30pm CTAO Business Meeting
The CTAO will conduct the annual business of the association and vote for the proposed by-law changes.
4:30 - 5:00 pm Legislative Update, Presented by Dan Talarek and Kevin Futryk
6:00 pm President's Reception


Wednesday, November 15
6:30 am Breakfast

7:30 am Registration Opens
8:15 am Opening Remarks - Bob Hille, CTAO President
8:30 - 10:30 am Electronic Records Management
Presented by Pari Swift, University Records Manager, The Ohio State University

** Electronic Records Handout **

Credit Hours Available: 2

Government offices create and store a large portion of their records electronically, and are always looking for ways to reduce paper. While much thought goes into selecting or designing the system to meet current needs and specifications, future preservation issues are often a secondary thought, if they are considered at all. However, in a world of increasing electronic records, some of which require permanent preservation, it is vitally important to understand electronic records preservation issues and address them during initial conversations with the vendors and throughout the entire life cycle of the records.


10:30 am Break
10:45 - 11:45 am Tax Service Basics
Presented by Martita Corley, Wells Fargo

CPIM Hours available: 1

The session will cover the following subject matter for county treasurers:
New Loan Funds/Boards
Setup Tax Lines

Identify parcel number
Determine tax amount for escrow
Next date to pay

Escrow – Procure & Pay

Obtain amounts /Bill Request
Automated / Manual
Exception Items

Non-Escrow Verification

Annual Search - Automated / Manual
Loan Modifications
Home Equity Loans & 2nd Liens

Lender Placed Escrow

Loan Agreement – Current Taxes
Letter Cycle
2nd Search and Verification
Tax Advance /Establish Escrow Account

Tax Sales

Notice of tax sale
Website Information
Benefits of Tax Sale Listing
11:45 am Lunch and Education
Crisis Management for County Treasurers
Presented by Stephanie York, Vice President, Hennes Communications, Cleveland
Controversies today are tried in the Court of Public Opinion — at least as much as in any Court of Law. Therefore, county treasurers, law directors, CFO's, mayors and other public officials have much to gain (or lose) by the way a controversy is positioned in both the traditional media, as well as Facebook, Twitter and other social media platforms where reputations built up over years of good work can be shattered in an instant. Especially in today's world of "gotcha" journalism, managing a crisis situation, long before trial, is a necessary skill set for government officials. This seminar will focus on a highly-strategic approach to crisis management and crisis communications for a wide variety of situations, enabling those officials to help their organizations move messages forward or mount a defense against an outraged public, unhappy customers or a sudden press onslaught.
1:15 - 2:15 pm Investing In Today's Markets
Presented by Ryan Nelson, CFA, Managing Principal and Portfolio Manager at RedTree Investments

CPIM Hours available: 1

An update on the current economic and market environment and discussion on prudently investing County funds:
Discussion on key economic indicators and how they will influence the Federal Reserve's decision on the direction of interest rates.
Understanding of how to prepare the County's investments for a changing market
Discussion on how to best utilize allowable investment options to maximize interest earnings while mitigating investment risks
2:15 - 3:15 pm Education Sessions - (Choose One)
Session 1: Basics of Land Banks
Presented by Robin Darden Thomas

CPIM Hours Available: 1

This session is intended for counties that do not currently have a county land bank or those that have recently incorporated. The session will provide county treasurers with information concerning the history of land banking in Ohio, the need for county land banks and the steps required to create a county land reutilization corporation (land bank) in their county. Structuring a Board of Directors, approval of by-laws and entering into a plan with the county will be discussed in detail. Funding sources and creation of an initial budget will be explained and options for management of land banks will be provided. Participants will learn about the roles played by other county offices in property acquisition and be introduced to the development of policies for acquisition and disposition of properties. Examples of activities of current county land banks will also be presented.

Session 2: Lank Bank Opportunities - Beyond the Basics
Presented by Jim Rokakis

CPIM Hours Available: 1

This session is designed for fully operating land banks that are ready to expand their work within the community. The session will discuss rehabilitation of residential and small commercial properties utilizing a deed-in-escrow, working with communities to transform properties from blight into community assets, aggregation of property and participation in economic development activities. It will stress the need for collaboration with local communities, non-profits and businesses to design and execute successful projects. Innovative projects from throughout the state will be highlighted. Participants will have ample time to share ideas and discuss solutions to common problem areas.
3:15 pm Break
3:30 - 4:30 pm Education Sessions - (Choose One)

Session 3: Principles Of Investment Accounting
Presented by Dennis Yacobozzi

CPIM Hours Available: 1
The session will provide an overview of the components of an investment accounting system, including required reporting information as specified under certain sections of the Ohio Revised Code. The course will define and illustrate how the official records of a public entity should account for investments, the treatment of income, and other records reflecting investment activity.

Session 4: Advanced Overview Of Investment Management Process
Presented by James W. McCourt

CPIM Hours Available: 1
The course will concentrate on the objective of maintaining full investment in the bond market while structuring the portfolio to meet operating needs. Emphasis will be placed upon implementing an effective cash management program, without overly compromising income (yield). A review of market yields over the past five years will illustrate how a public entity's investment program should operate without undue risk [to the principal] and with adequate cash flow.


5:30 - 7:00 pm Vendor/Member Mingle
Come mingle with our vendor sponsors and engage in a fun game of Bingo. Every member who visits six vendors and has their card stamped will be eligible for a chance to win one of 10 $50.00 Amazon gift cards. Appetizers and drinks will be served.
7:00 pm - 8:00 pm Recognition Ceremony
We'll celebrate and honor Tom Steenrod & Scott Steenrod for their service to the CTAO as well as our retiring county treasurers. We'll also swear-in the incoming 2018 Officers.
Thursday, November 16

6:30 am Breakfast
8:15 am Opening Remarks - Bob Hille, CTAO President
8:30 - 9:30 am Ohio's Pooled Collateral System
Presented by Elizabeth Lewis, Legislative & Policy Affairs, Ohio Treasurer's Office
CPIM Hours Available: 1
This discussion will provide an overview of the Ohio Pooled Collateral System. The discussion will include an update on the changes made to Ohio Revised Code and the benefits of the program.
9:30 am Break
9:45 - 10:45 am Roundtable Discussions

Credit Hours Available: 1
This session is designed to provide an open discussion and free exchange of ideas by counties of like size. Topics include budget and staffing, unique practices during collections, foreclosures, delinquencies and prevention practices, board of revision, public records, records retention, and management, legislative issues, Land Banking, and DTAC.
| | | |
| --- | --- | --- |
| Group | Group Leader | Population |
| Group 1 | Diane Sargeant, Hocking | 1-35,000 |
| Group 2 | Scott Zumbrink - Darke | 35,001-55,000 |
| Group 3 | Bill Ogg, Scioto | 55,001-95,000 |
| Group 4 | Dawn Cragon, Ashtabula | 95,001-200,000 |
| Group 5 | Dan Talaraek, Lorain | 200,001+ |
10:45 - 11:15 am District Meetings
During this Session, each District will discuss County DTAC Funds, what they are, how their used, and their purpose. With the number of new treasurers taking office, understanding DTAC Funds and their usage in collecting delinquent taxes is important to their office operations. Participants will hear from other District treasurers how they utilize these funds and provide accounting of expenditures.
11:15-12:15 pm Large Group Roundtable Discussions
Credit Hours available: 1

A course designed to combine all round table groups from Thursday's morning sessions in one large group with the small group leaders sitting as a panel. Each group leader will bring forth the most interesting discussion topics of each small group. Through prior experience with this session, we have learned that there tends to be a topic or two discussed in each group that other groups did not discuss but would be beneficial to all counties. The same holds true for the District discussions where sharing thoughts and information on how to address issues such as investment policy, investment issues, DTAC, foreclosure, Tax Lien sales, and pooled collateral can benefit other regions and county treasurers statewide.
12:15 pm Final Comments & Adjourn
Save
Save
Save
Save
Save
Save
Save
Save
Save
Save
Save
Save
Save
Save
Save
Save
Save
Save
Save
Save
Save
Save
Save
Save
Save